CONFIDENT SOLUTIONS, LLC
BRIDGING THE GAP BY EMPOWERING CHILDREN, FAMILIES, AND SCHOOLS THROUGH MAKING MINDFUL CONNECTIONS.
What does an Orton-Gillingham tutoring session look like? There are some variations within the lesson depending on the specific skills your child is working on. However, there are basic components that we systematically go through. Before beginning tutoring, I assess the skills your child currently has and find the weak links. I begin with filling in those gaps and move forward from there! Please know that this is an overview of what happens during a lesson and there are specific important steps within each piece. As I work with your child, I will explain the details of each step and why it's important.
Each session begins with a visual, auditory, and kinesthetic review of the phonemes or sounds that your child knows. We add to our card deck each week after the lesson. I start by having the child state the sound as I hold up the card deck. For example, "Br says /br/."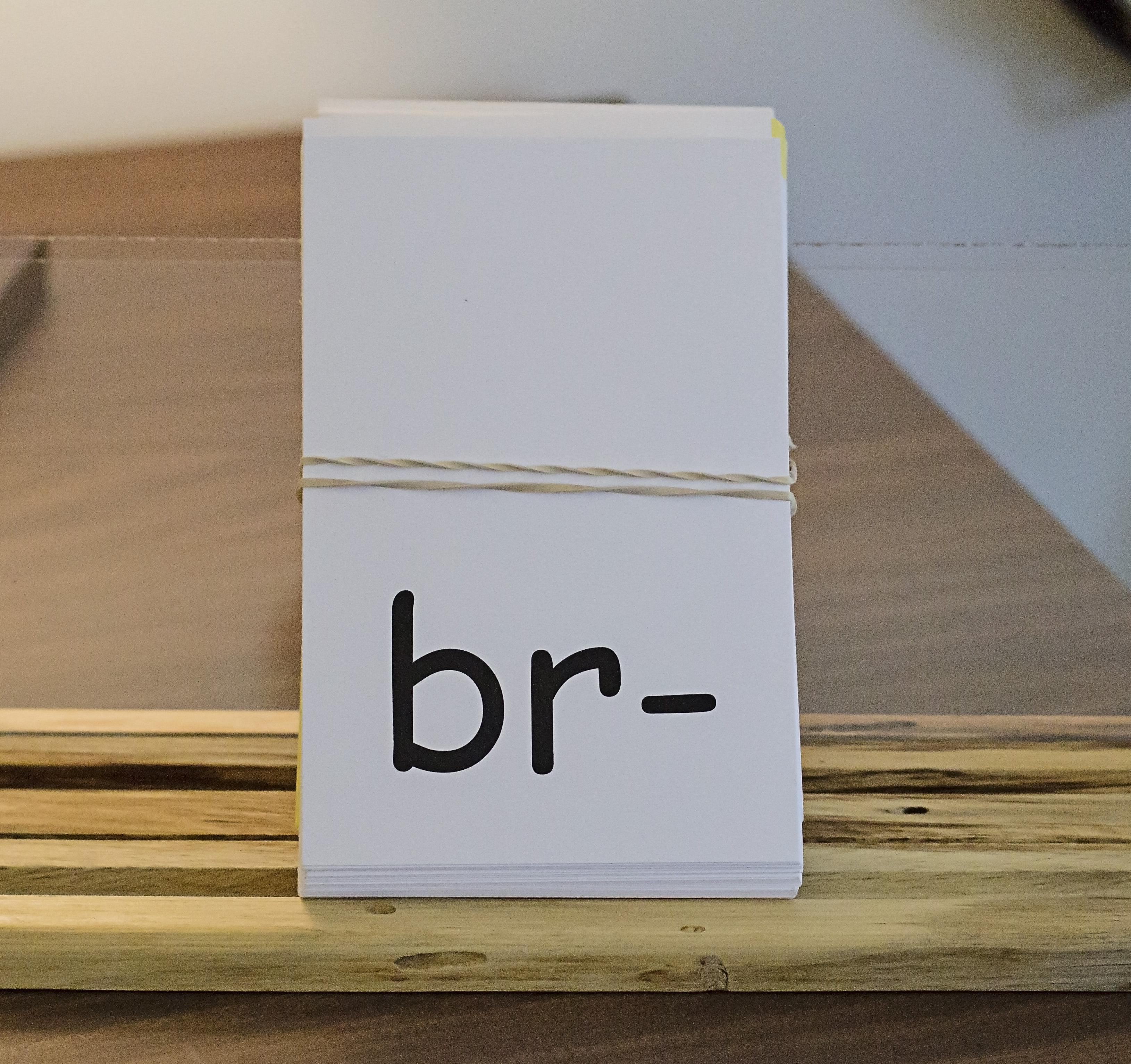 Next, we move to the sand. Here I cue the student, "You know three ways to spell this sound, /k/ " and the student writes those ways in the sand while saying "c says /k/, k says /k/, and ck says /k/. Did you know there are actually five ways to spell /k/ ?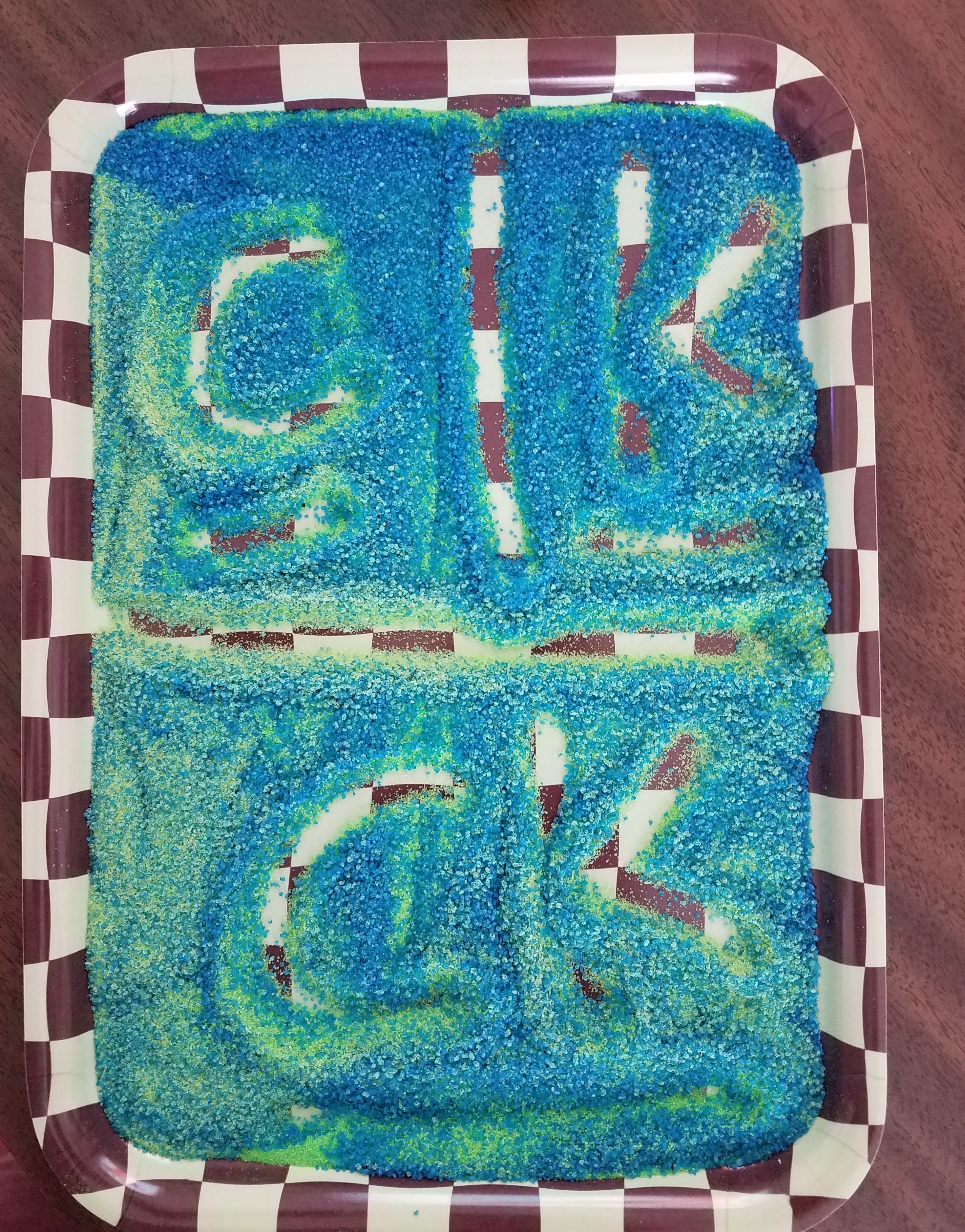 We then move to our blending board with our cards. The students love having a part in creating real and nonsense words here. After reading the word, the student puts a thumbs up if it's a real word and a thumbs down if it's a nonsense word.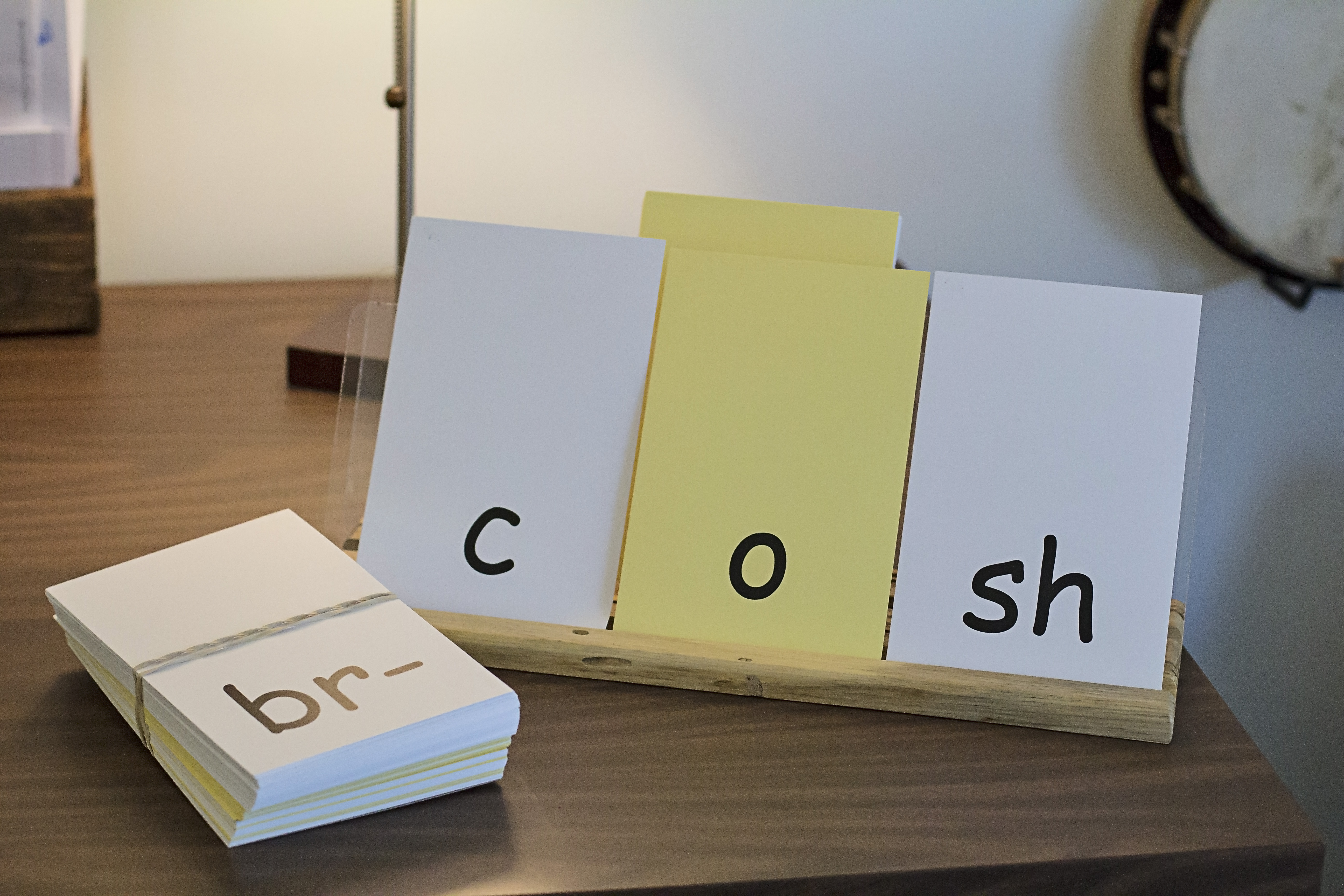 Depending on how much practice your child needs, we work on our vowel tents with correctly saying all closed (or short) sounds for a, e, i, o, and u. We also practice hearing words and identifying which vowel is in the word. As we move through the lessons, we flip the cards around and work on the three sounds -ed makes.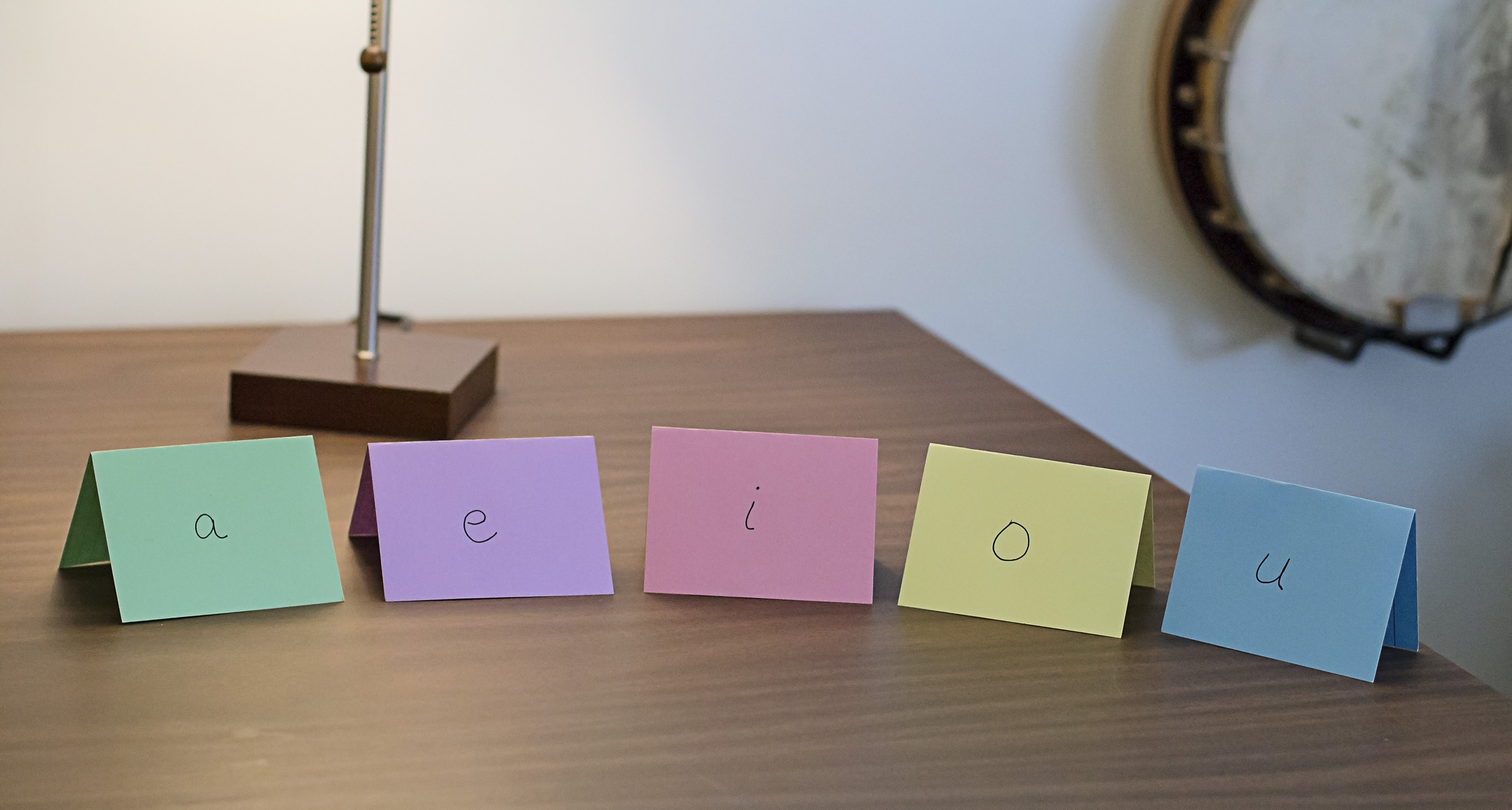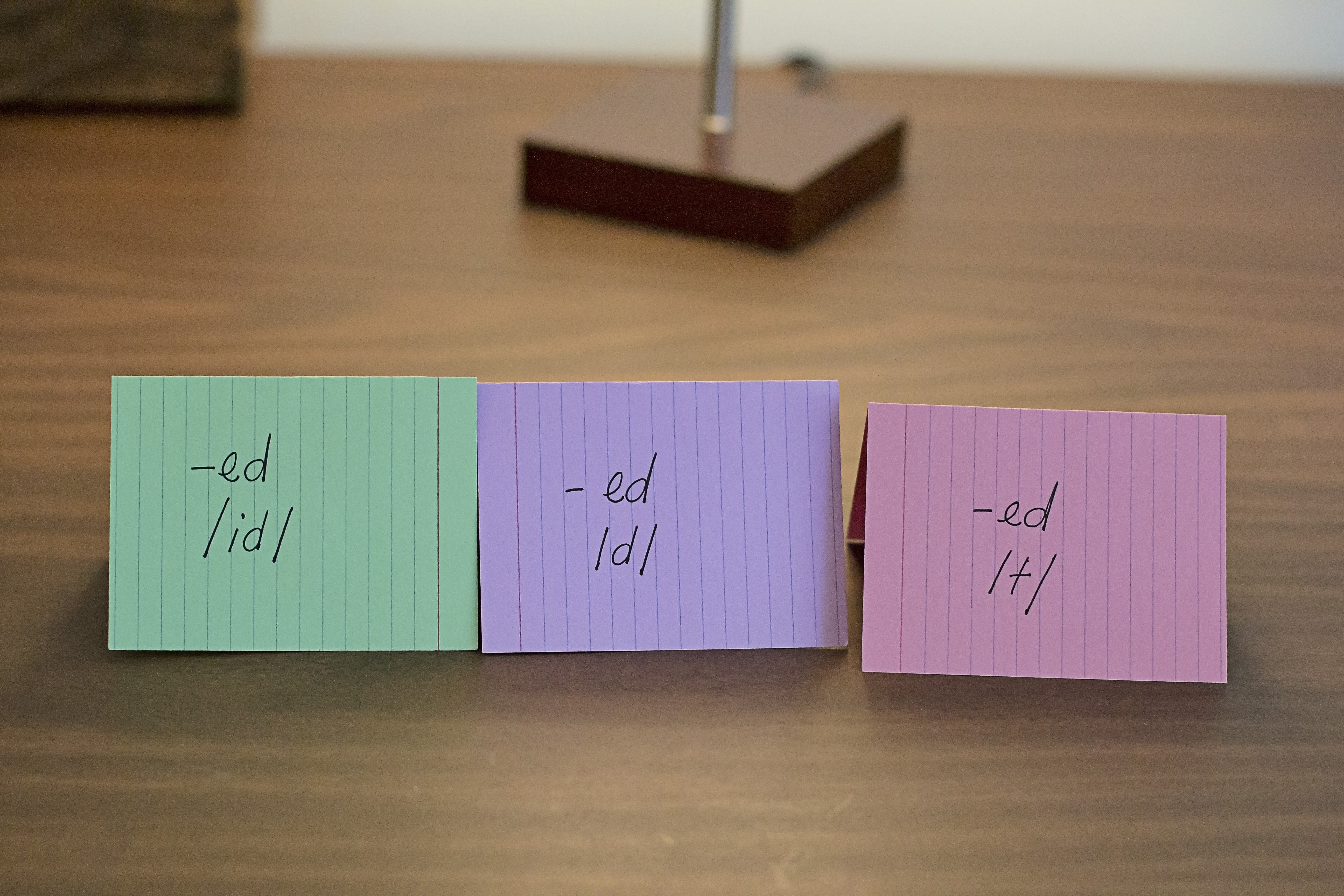 The next part of the lesson is teaching a new concept. Depending on what skill your child is working on, we could also add handwriting, brainstorming words that begin with the new sound, practicing it in the our sand, and finding the pattern in a literature piece. We also use our "hand" here to pound, then tap out the sounds as we write five new words with the new concept. For example, if our new concept is the Bossy R er I would dictate a word for the student to say, pound, tap, then write. In the word "stern" there's three sounds...st er n. We also write two sentences in this step that I dictate. After pounding the sentences together, the student writes the sentence and uses an editing strategy to go back and check for capitalization, organization, punctuation, and spelling.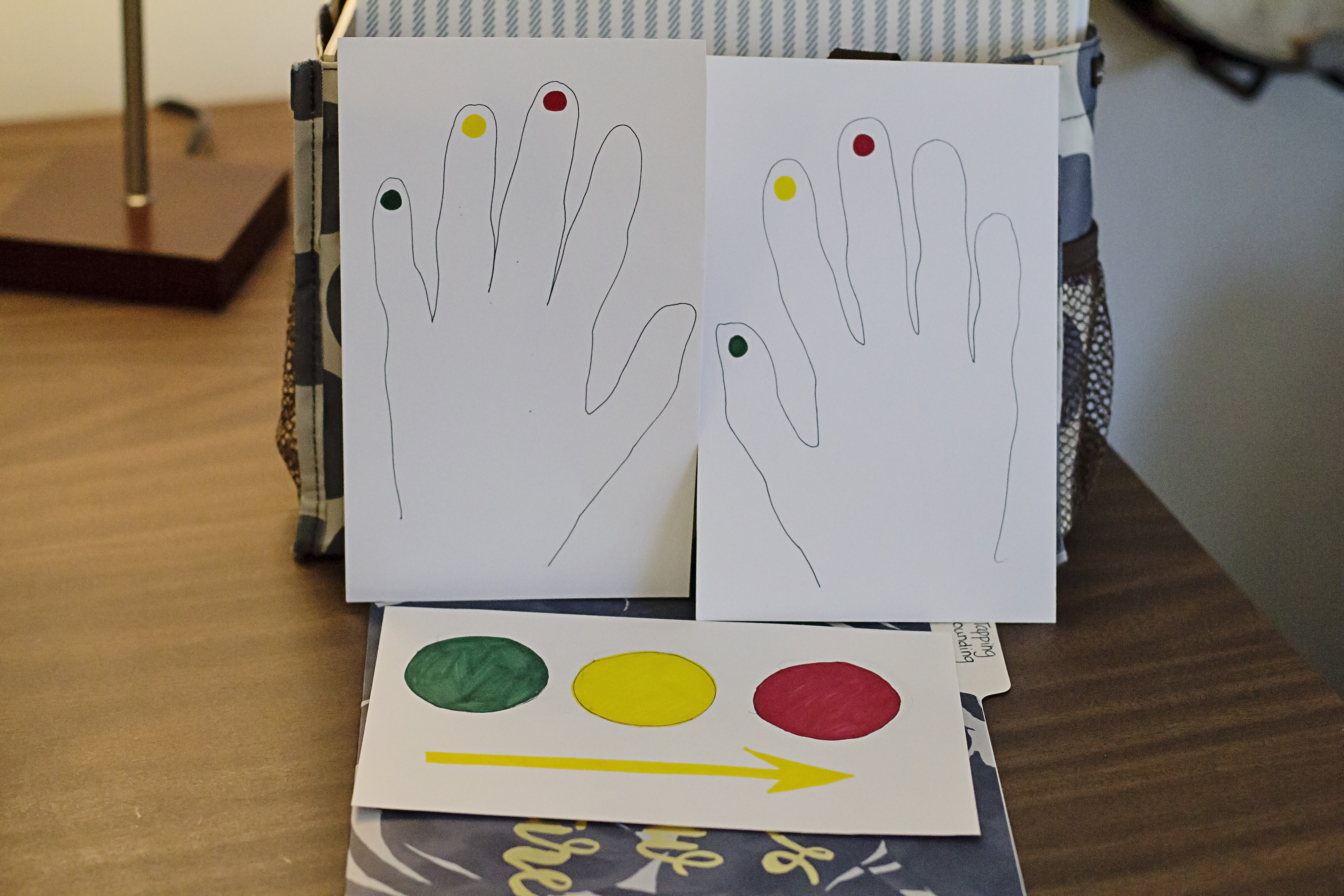 Red words are words that we can not break down phonetically such as "does." After writing the red word over our bumpy palette, we stand up and tap our arm, breaking the word apart as we say it out loud. We then trace it with our writing hand over our bumpy paper and again underneath it. Then, your child turns the paper over and writes the word three times while saying it. There's a spot to generate and write a sentence when he/she is finished.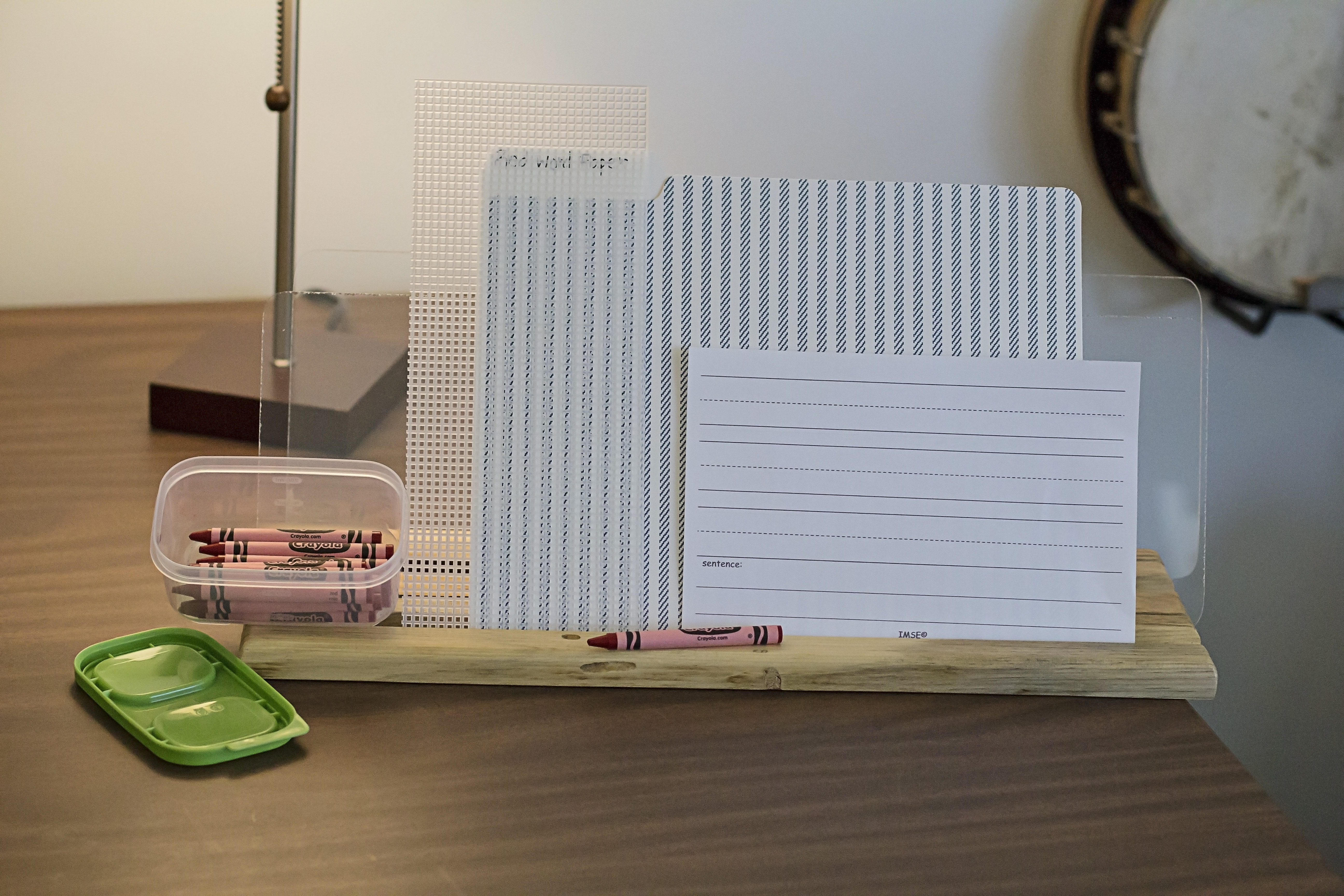 A favorite activity is our syllable division. The student copies the word I've written using a highlighter. We find the first and second vowels and break the word apart by using syllable division rules. After dissecting our word, we cut and read the pieces and talk about the vocabulary. Then, it's glued into an interactive notebook.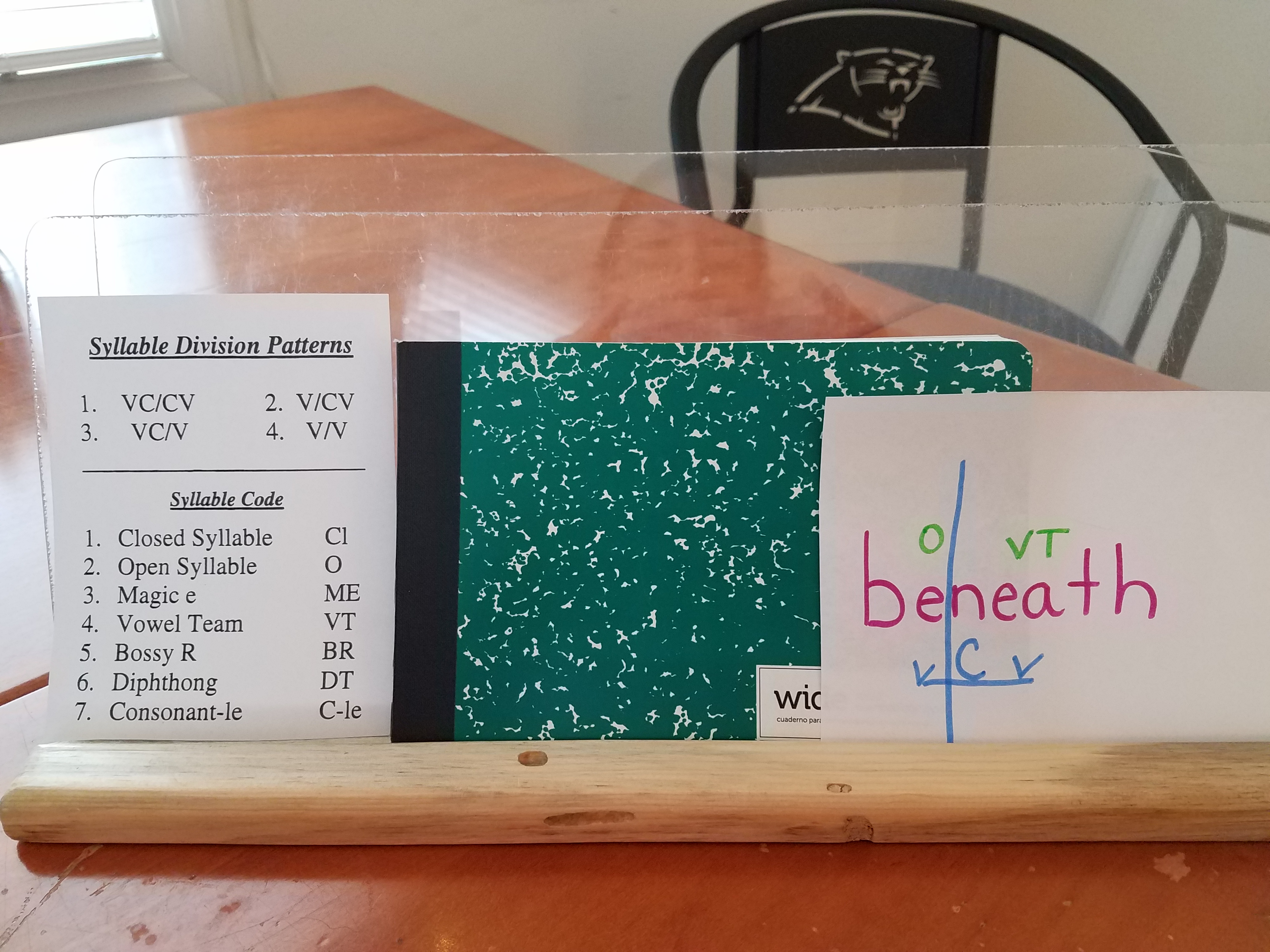 Those are the basic components of our lesson. As we move on, we also work on fluency, comprehension, writing, spelling, prefixes, and suffixes. If you're interested in more details, reach out to me at confidentsolutions7@gmail.com.
Happy Reading!
Christina